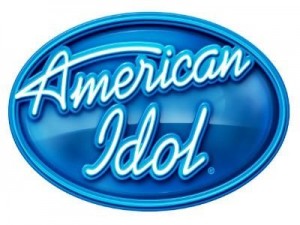 The rumor mill still continues to churn in regards to a possible engagement between the recently divorced Jennifer Lopez and her dancer and choreographer Casper Smart. Addressing the media's speculations once again, Lopez told Matt Lauer of Today just recently that she isn't sure about the possibility of marrying Smart. "I don't know… we'll see. It's not time to thank about that, do you know what I mean? It's still fresh."
Previously the American Idol judge was spotted wearing a solitaire diamond on her ring finger but was quick to clear things up for curious fans and news outlets that were under the impression that the young Smart popped the question. "The J-Low: The Truth About 'The Ring. Rumors!!! Don't be fooled by the rocks that I got. No engagement," Lopez reported.
There was also an incident back in March of this year that had all signs pointing to a future wedding for Lopez and Smart. Fashion designer Roberto Cavalli tweeted: "Today, Jennifer Lopez. Call me……She ask me. To create a special dress. For her next weding. ! Wich color…Do you advise me.?" Eventually it was revealed that Cavalli's Twitter account had actually been hacked, confirming that there wasn't a planned wedding for Marc Anthony's ex-wife.
Throughout all the coverage surrounding Lopez's so called casual relationship however many are willing to wager that the couple will get engaged no matter what Lopez says about her plans to wait. According to the Celebrity Betting Odds available at Bovada Sportsbook, the line is set at +500 that the twenty-four year old Casper will propose to the forty-two year old Jennifer Lopez by the end of 2012 with the singer saying yes, while it's set at -800 on the betting line that the pair will not be engaged.
If Lopez does decide to get engaged and married this would be her fourth walk down the aisle. She has been previously married three times in the last ten years to singer Marc Anthony, a Cuban waiter named Ojani Noa, and her former choreographer Cris Judd. All ended in a divorce.
What do you think the odds are that JLo will tie the knot? In my opinion I don't think we'll see Lopez get engaged anytime soon. She is currently riding a career high and the last time she hit a slump was after her marriage to Marc Anthony.