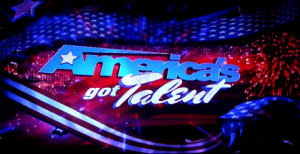 America's Got Talent will end its audition portion of the show tonight. In the June 18th episode fans will get to see some last minute talents hopefully advance to Las Vegas, and get in a few good laughs at those who don't have what it takes to wow the judge's panel of Howie, Sharon and Howard Stern.
So far this season we have seen some impressive acts such as Andrew De Leon, a nineteen year old Gothic singer who warmed the crowd with his rendition of Ave Maria. In desperate need of some self confidence, De Leon was called "great" by Howie Mandel after Howard Stern made a few sarcastic remarks much too soon. The eye liner wearing singer has since become popular in the world of You Tube.
There was also a group called The Untouchables. Ranging in age from eight years old to thirteen years old these Miami natives really entertained the audience, dancing to Jennifer Lopez's On the Floor. More recently and most memorable was sixteen year old Lindsay Norton. A solo female act, Norton displayed an impressive dance routing that mixed ballet and acrobats.
This latest season also brought some unexpected controversy surrounding singer and contestant Timothy Poe. Said to be a soldier who was injured in combat, Poe was exposed and released from the series following a phony heartfelt story that really won over the judges. Series producers have since issued a statement apologizing for the mishap. The next round of America's Got Talent will kick off in Las Vegas this coming June 25th.
All in all there has been a mixture of great acts this season so far, making it hard to guess who will manage to win this season. According to America's Got Talent Betting odds a male solo act is favored at +160 alongside a female solo act that also shares the same odds. When it comes to a group act the odds are set at +200.
Historically America's Got Talent seems to have favored the male contestant in previous seasons with the exception of season one winner Bianca Ryan, but with so many female hopefuls, that have plenty of potential, we may see a female win this year. What do you think? Who are you routing for?