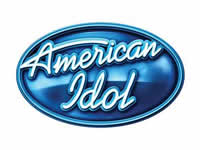 American Idol celebrated the close of season 12 on Fox last night. The series came to an end with Candice Glover the victor of the competition. Glover won the Idol crown after a tense Wednesday night sing off against finalist Kree Harrison.
The ladies performed three songs each with judges Randy, Nicki, Mariah and Keith hard-pressed to predict a winner.
Jackson urged fans to vote for one of the two while Keith called both Harrison and Glover both "soul singers." At the start of the Wednesday night episode Candice was chosen to sing "Chasing Pavements" by artist Adele. The show's producer Simon Fuller selected the song for Glover and she tackled it with confidence. Judge Randy Jackson didn't care much for Fuller's chosen track, but was impressed by Glover's performance.
Harrison sang Sarah McLaughlan's "Angel" and was also fabulous, but Glover clearly took the round along, with round two as well. It wasn't until round 3 that Harrison slightly dominated the competition. Before the show was over Harrison told the crowd that the episode was all about having fun. She appeared to be content as a finalist.
By Thursday night fans were on the edge of their seats waiting through the two-hour finale show with an array musical guest stars making an appearance. After plenty of hype and performances the last minutes of the show drew near with Ryan Seacrest finally sharing with fans just who this season's American Idol winner would be!
After Glover was selected as the winner both ladies seemed thrilled just to be there. It was an emotional night with plenty of tears. Harrison, this year's runner-up, said that she was happy and thankful to be able to stand next to Glover. The season 12 winner was equally content and looked to be in disbelief over her victory. Though she shouldn't have been, judging by the American Idol odds that favored her at 10 to 17 prior to the finale week on Wednesday.