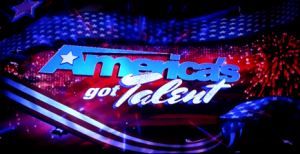 America's Got Talent will air on NBC tonight with a new cluster of talented acts from the St. Petersburg, Florida area. The show was previously taped back in April for the talent competition that includes Judges Sharon Osbourne, Howie Mandel, and shock jock Howard Stern with Nick Cannon as the series host, will showcase some of the craziest high divers, comedians, and musicians, all battling it out to collect the $1 million prize.
Allowing only 30 or so acts to get through, with the opportunity to perform on stage at the Mahaffey Theatre, hundreds of ticketholders were said to the angry after they didn't make it inside. All seemed to be forgotten though when Howard Stern, who is now known as the " tough judge", stepped on stage scoring a standing ovation from a wild crowd, confirming his love-hate relationship with America.
Just recently Stern made headlines for making a seven-year-old boy cry after the young rapper was informed he wasn't cut out to make it to Las Vegas. Stern redeemed himself by making his way to the stage to hug him saying, "You're a terrific young man — you are so brave. This job is too rough for me, I don't really wanna do it anymore."
Talk about a tough competition, and the season just started. Who will make it past the judges of America's Got Talent? Looking at the odds a male solo act and a female solo act are currently neck and neck with a +160, while a group act sits at +200 on America's Got Talent Odds available at Bovada Sportsbook. Surprising seeing how the judges seem to be more partial to the male competitors in my opinion.