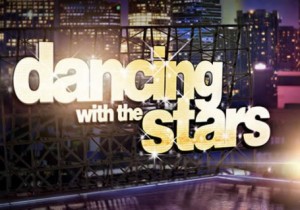 A new list of the possible celebrity contestants to compete in Dancing with the Stars season 15 has been released following an amazing 14th season win by NFL star Donald Driver. Who made the cut? American choreographer, musician and actor, Derek Hough, has come out on top as the most likely to win, with new Dancing With The Stars Season betting odds of +450. As fans will remember, Hough has been delivering strong performances on the series since 2007 and is the only contestant to be named the three time champion.
Professional dancer Cheryl Burke also joins Hough in the top ranks with +800, followed up by Mark Ballas who shares the same odds with Burke. Ballas just recently ended the 14th season as the partner of Katherine Jenkins and although the couple may not have taken home the mirror ball trophy they gave it all they had until the very end.
Ballroom dancer Maksim Chmerkovskiy isn't too far behind with an +850. Surprising considering the thirty-two year old Ukrainian native's run on the series. Paired with a slew of celebrities that seem to hold him back, Chmerkovskiy has always been voted off earlier than expected in the competition. His numbers are clearly outstanding when compared to that of Corky Ballas, the father of Mark Ballas. While he may have been a professional ballroom dancer himself, his underdog odds (+8100) say otherwise. Other names to make the list, sharing the same odds as Corky Ballas at +8100 include dancers Elena Grinenko, Fabian Sanchez, Inna Brayer, and Jesse Desoto.
As a Dancing with the Stars fan I would love to see Derek Hough or Mark Ballas make a comeback. Both dancers have that electricity, igniting the stage and the competition. Who would you chose to see return to the 15th season?