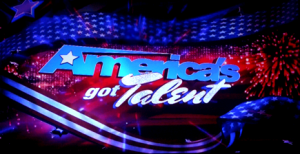 A contestant on America's Got Talent by the name of Timothy Michael Poe is making headlines this week after being seen on the series Monday night episode, but not for making it to the finals round. Poe has found himself the center of attention after telling judges Sharon Osbourne, Howie Mandel and Howard Stern, that he was injured by a grenade back in 2009 in Afghanistan.
The thirty-five year old singing Texan says he suffered injuries to his brain and broke his back from the incident. "I had volunteered for a team to go out and clear buildings and help out with the wounded," Poe disclosed during a taped interview on the show. "There was a guy who comes up with a rocket-propelled grenade. I saw it coming down, and by the time I turned and went to jump on top of my guys, I yelled 'grenade' and the blast had hit me."
After sharing his war story and making it to Las Vegas on America's Got Talent, Poe has become the center of an investigation by the show's producers FremantleMedia North America and Syco Television who do routine background checks on the contestants who advance.
So far Poe's situation or status on the show has not be revealed with the reality executives keeping mum about whether or not he has been cleared to continue on. In the meantime Lt. Col. Kevin Olson, a spokesman for the Minnesota National Guard, said in a statement. "We looked very closely at his record," Olson said in a telephone interview with The Associated Press. "We did not find something to substantiate what he said."
While Poe's situation is unique in itself he was one of several talented male contestants who made it to Las Vegas during Monday night's episode. While the live telecast of the competition isn't set to air until July 2nd, America's Got Talent Betting Odds available at Bovada Sportsbook already favor a male solo act to win the competition at +160 with a female solo act sharing that number.
I think this will change however as we move closer to the July 2nd with the male contestants undoubtedly taking the lead. When it comes to Group odds they currently stand at +200, a win that seems rare in most of the hit competition shows.
Who would you like to see win this season of America's Got Talent?