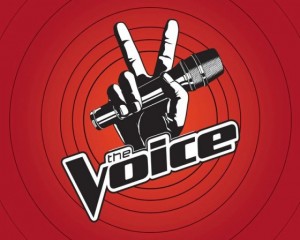 The competition finally began in this week's Monday and Tuesday night episodes of The Voice. Done with the blind auditions, the series kicked off the battle rounds with coaches seeking the best of the best while making some steals along the way.
This week's highlights included Shakira securing Adam's former team member, Karina Iglesias, after the Maroon Five front man let her go. Levine decided to hold on to Judith Hill instead. Usher showed interest too, but Shakira beat him to the punch with some persuasive words. "I think I could win this entire show with you," Usher said. "Please don't break my heart for the second time," Shakira jumped in.
Other moments worth mentioning of the week included Blake scoring Taylor Beckham from Team Usher after the singer lost to a duet against Jess Kellner. Christian Porter lost out to the Swon Brothers when Blake chose the duo instead. His decision commanded some minor grumblings from the audience. Michelle Raitzin Team Blake and J'Sun of Team Shakira were also sent packing with the other coaches uninterested in picking them up.
By Wednesday tempers began to flare when Usher became irritated with contestant Jeff Lewis, who laughed during his duet. After pairing his team members Josiah Hawley against Jeff Lewis, the duo sang a less than stellar rendition of the well known song "Roxanne." Both Hawley and Lewis' performance failed to impress the artist, who became angry after Lewis laughed at his own mistake.
"What's funny? Is this funny to you? This is a battle, you've got to take this serious, man," Usher said sternly to the two. Josiah Hawley was declared the winner of the round.
Next week The Voice will return with the battle rounds part 3. All four advisors will also be back to watch the competition. Odds to win The Voice for the contestants are not yet out, but the odds for the winning coach remain available to place a wager on. These odds can be found below.