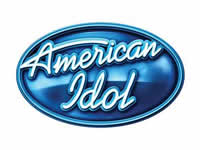 American Idol producers decided to take matters into their own hands this week, using a save to secure the four finalists of the competition an additional week. In a surprising move it was announced during Thursday night's results show that Angie Miller, Kree Harrison, Amber Holcomb and Angie Miller would be sticking around.
As Host Ryan Seacrest explained it, because the judges panel didn't use their save, the producers decided to "turn the competition upside down." They certainly did with many surprised that their season 12 favorite was given another chance. At the moment Candice Glover and Amber Holcomb currently occupy the bottom two spots with both Angie Miller and Kree Harrison on top.
The move came as a surprise and doesn't affect American Idol's season finale which is scheduled to air on May 16 with the announcement of the winning finalist. Footage of the finalist's trip to the Children's Hospital in Los Angeles was an additional highlight of the night. The ladies all seemed happy to bring some excitement to the kids with their musical talents.
The four treated the audience to a special collaboration as well. Harrison, Glover, Holcomb and Miller all took the stage to sing their rendition of singer Alicia Keys' Girl on Fire. Angie Miller took her place on the piano where the judge's panel loves to see her most. By the end of the song all four where singing side by side for the audience proving their vocal strengths and confirming that this season is a tough one when it comes to choosing who will go home.
The ladies scores of this week will be added into next week's totals to determine the next finalist to go home. Who do you think America will eliminate from the series next week? Will Glover and Holcomb bounce back? Or is Angie Miller set to take the Idol win?
American Idol betting odds have not yet been formed, but will be released in the coming days. We will have those for you as soon as they become available, so come back in see us.