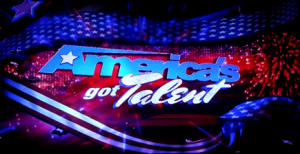 The NBC Network managed to secure another successful night in the rating after airing the latest episode of America's Got Talent this past Wednesday. The episode announced its top 48 acts, pulling in an average of 10.5 million viewers all looking to see who made the cut. Airing at 8pm est, Talent also managed to beat out the Olympic Trials that scored 7 million viewers for the night.
During the two-hour bonus show fans were entertained by the remainder of the acts that weren't featured in the line-up on both Monday and Tuesday night. With only 20 spots out of the 48 left to be filled, the night proved to be intense, especially for one magician who had trouble spelling. Most likely caving under pressure, he asked Judge Sharon Osbourne to name off any city in the world that popped into her head. Osbourne said "Milan," with the contestant then writing down "Bilan." The wife of Ozzy quickly told him there was no such place. "I can't fricking spell," he said nervously.
All in all the night was exciting with such acts as Hawley Magic and the impressive duo of Jarrett and Raja, who managed to make an entire orchestra disappear into thin air. Battle Born, a dancing group who used their hands and their heads, was also a highlight of the night as well as acrobats Donovan and Rebecca. There was also Lil' Star, the young talent added a little hip hop to her performance, showing up the six-year old Lil Babywockee.
To close the show the dancers finally made their way out. Catching the eyes of the judges, Lindsey Norton did her solo routine. Up next was Elusive and hip hop street dancers Stepz and Turf, who wrapped up another great night of America's Got Talent.
With the series now down to just 48 contestants it's still too soon to tell who will win but there are those that stand out. Currently America's Got Talent betting odds for both a male solo act and a female solo act stand at +160. A group act holds odds of +200. This is destined to change and from my opinion it looks as though there's a strong chance the winner may be a female this year.
With so many talented people currently fighting it out there's a few individuals that have managed to outshine the others. Lindsay Norton is one of them. Things could change for the young sixteen year old however as the competition moves forward in Las Vegas.
Who do you want to see win this year's Americas' Go Talent?