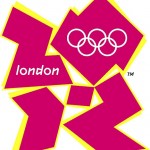 The 2012 London Olympics are set to begin later this week, with the opening ceremony on Friday. We expect quite a spectacle in London for the opening ceremony, with an estimated budget somewhere north of $42 million. And they will have a lot to compete with if we all remember the 2008 Beijing games and the unprecedented opening ceremony there.
You can bet that there will be wall-to-wall TV coverage for the 2012 London Olympics as well, picked up by NBC and their family of Networks in the United States.
In fact, NBC will have more networks and coverage of the Olympics than ever before, with the edition of the new NBC Sports Network.
Complete coverage of the opening ceremony will be carried, with the early events then getting underway on Saturday. In fact, some soccer has already began their opening round play. The women's United States soccer team opened up on Wednesday with a 4-2 victory over France in their quest for a third straight gold medal.
Michael Phelps and Ryan Lochte will be among the first wave of competition in the swimming events. In fact, Phelps will not be walking with the United States during the opening ceremony on Friday, due to an early heat on Saturday. It's one of the drawbacks to beginning their schedule so early in the Olympics. Phelps and Lochte will certainly warrant plenty of TV coverage during the course of the 2012 Olympics, as the two best swimmers in the world. Phelps is the greatest Olympic champion in history, with Lochte rising to the top of the world in recent years. It's going to make for one heck of a rivalry and storyline.
And then of course there's the All Star line up of Team USA men's basketball, featuring LeBron James, Kobe Bryant, and Kevin Durant. They will get their Olympics going early on the weekend as well as heavy gold medal favorites on the betting odds installed for the Olympics..
So as you can see, there is going to be a ton of great sports and athletes to watch during these games, with many of these events being carried live by the many NBC networks that are covering the games.