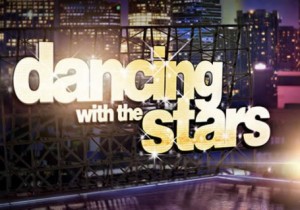 The 15th season of Dancing With The Stars brings in an All-Star cast to the competition this fall premiering in September.
Literally.
The show is bringing back both past champions and crowd favorites for their upcoming All-Star season, with many familiar names to viewers of the show. This is expected to be one of the most popular seasons since the competition's creation.
Oddsmakers are jumping all over this action as well, already having installed overall betting odds to win the 15th season of Dancing with The Stars.
So who is at the top of the list?
That would be Olympic speed skater Apolo Anton Ohno. The odds are stacked pretty close at the top though. Ohno is going off ay 9/2 on the betting lines to win Dancing With The Stars. Ohno appeared on the fourth season of the competition, and with his partner was the first-ever duo to receive a perfect score of 30 points. Ohno went on to win the the whole competition that season, and claim the mirrorball trophy.
IndyCar driver Helio Castroneves comes in second on the overall list of favorites, continuing the Athlete dominance atop these odds for the 15th season. Castroneves was the winner of the fifth season, and is going off at 5/1 on the betting odds to win this season. So as you can see, he is just behind Ohno, with the line quite close.
Emmitt Smith won the third season of Dancing with The Stars, and comes in at 6/1 on the betting line. He is tied with former US Olympic Gymnast and Silver Medal all-round winner Shawn Johnson, another winner of the show. Johnson won season eight of the show, and instantly became a crowd favorite.
Drew Lachey rounds out the top-five favorites to win the competition this season, and is the first non-athlete on the list of favorites. The former 98 degrees singer is set at 15/2 on the overall odds.
Below you can find the full list of contestants along with their corresponding betting odds that can be found at Bovada Sportsbook.
The season premiere of Dancing With The Stars Season 15 will take place on Monday September 24th on ABC.
Betting odds for the competition will be continually updated and revised each week as the show progresses, and the eliminations are made.