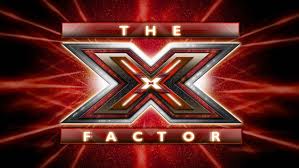 The second season of X Factor has made it through their audition phases and their semifinals all the way down to the top-16 for the finals. These 16 contestants remaining will have the chance to become the second-ever winner on the show.
The four judges, Simon Cowell, Britney Spears, Demi Lovato, and L.A. Reid have all said that they are very happy with the top-16 finalists that have been selected. Cowell even said that these contestants are a lot better than last season in the show's freshman season.
The finals begin this week on Wednesday night for a special two hour episode to kick things off.
Then on Thursday, a one-hour show will be held where contestants will be declared safe, or not safe and having to compete for their lives on the show. Not only that, Wednesday will also introduce new judges in Khloe Kardashian and Mario Lopez. This gives a total of six judges on the show.
Oddsmakers have jumped in on the latest action of the X Factor, installing X Factor betting lines to win the show for both the contestants, and the judges. Remember, the judges will have their own contestants to push through the show with a winner and a winning judge in the finale.
As for the judge's odds, Bovada Sportsbook has Spears as the leader in the clubhouse at Even Money. Lovato comes in second at 7/2, with Cowell and Reid back at 4/1.
At the top of the list of favorites to win the show for the contestants is Carly Rose Sonenclar, who has dazzled judges from the very beginning of the show. She is set at 3/1 to go all of the way and become the second X Factor winner.
Just behind her is Diamond White, who has been very consistent in producing good performances so far. She comes in at 5/1. Both Sonenclar and White are in the Teens group of the competition.
Below, you will see all of the top-16 in order according to their betting odds to win the show, as well as the judges odds listed out according to Bovada Sportsbook.