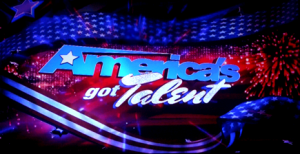 America's Got Talent will air in its weekly timeslot of 8pm est tonight on NBC with Judges Sharon Osbourne, Howie Mandel, and the always entertaining Howard Stern, who are looking to discover the next big talent. Tonight the episode will chronicle the trio's visit to Austin, Texas where one of the most talked about talents, a ten year old boy named Sebastian De La Cruz, is said to have stolen the show with his powerful voice.
According to the show's cast and crew, De La Cruz "can really belt out a song," and was so polite and so humble with the judges." Other potential winners to grab the limelight with their unusual talents included an ice cream juggler, a singing war veteran, whose stutter disappeared during his performance, and an opera singer.
A mentalist and a human cannonball, who are all looking to make it to Vegas with their insane talents, was also the highlight of the judge's trip to Texas. Unfortunately there can only be one winner for the seventh season of America's Got Talent and it looks like many are willing to wager that the winner could be a male or female to take home the grand prize.
According to America's Got Talent betting odds available at Bovada Sportsbook,  a male solo act and a female solo act winner is favored at +160. This is surprising considering that there hasn't been a female solo act winner since season one of the series when the young singer Bianca Ryan won the $1 million dollar prize. Typically the male contestants have been favored and well liked among the judges panel.
The odds for a group act to win this season is set at +200. This win also seems unlikely but could happen. So far I have yet to see America's Got Talent vote for a group to take home the season title. Who do you think will win? I'm routing for a female talent to go all the way this year and change things up. Now that the cast has undergone some changes with the entrance of radio personality Howard Stern there is a possibility we could see this happen on the NBC talent series.