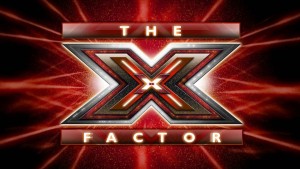 Season 2 of the X Factor may be months away from debuting its sophomore year but there is plenty of news coming down the pike now that singers Britney Spears and Demi Lovato have signed on to the judges panel. Fans are also getting excited to see what the competition series will bring in its new season that promises positive changes, and who will won the intense competition.
Currently the show has been making headlines with rumors that Simon Cowell could be having second thoughts since hiring on Britney Spears for a whopping $15 million. According to several reliable news outlets the Toxic singer has been causing some drama behind the scenes with her mix of harsh critiques towards contestants one day followed by polite and useless advice the next day. It has also been said that Spears exited the auditions after listening to a bad rendition of her pop track "Hold It Against Me" that was performed by a contestant.
Spears later addressed her walk off the stage as "a little break" away. Lovato on the other hand seems to be fairing well. She has been described a witty, quick, and helpful with the auditions while voicing her strong opinions to the contestants. Spears and Lovato did have a minor run in when it came to personal opinions involving the way one singer dressed. While Lovato said that she was distracted by the contestants lack of clothing Spears told them to "rock whatever you want," adding that she knows what it is like to be judged for what she wears.
By the sounds of it there could be some serious arguments over season 2's contestants when the series does officially premiere. Will Lovato and Spears disagree on the talent? Who will take home the $5 million dollar recording contract? A male winner, or a female winner? Right now a female winner is favored on X Factor Season 2 Lines available at Bovada Sportsbook with Even odds, while the odds of a male winner currently stand at +120.
Seeing a female winner is a big possibility considering the X Factor's two new women judges, Simon Cowell's reputation with the female contestants, and the victory of Melanie Amora last year. The odds for a group however only stand at +400 and it's less likely we'll see a collaboration take home the prize.
Whoever does win I am hoping will be a long lasting talent. Previous winner Melanie Amora was a terrific singer but it seems as though her star has already faded compared to the artists of other reality competitions.