The Bachelorette Betting Odds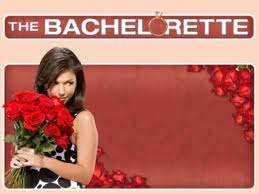 We've got a television series where one man gets to choose between 25 women, so really it was only a matter of time before we had a show that was just the opposite. And not long after the debut of The Bachelor, we were treated to the spin-off The Bachelorette. And just like the premise of The Bachelor, The Bachelorette centers around one woman who is looking for love, and roughly 25 men trying to compete for her affection by staying off elimination hoping to make it all the way to the final and be chosen by her. The Bachelorette debuted nearly a decade ago back in 2003, with the runner up of the first season of The Bachelor, Trista Rehn, the chosen one. However, unlike The Bachelor, the Bachelorette has not been on for consecutive years, with a three-year hiatus from 2005-08. ABC decided to bring back the series in 2008, as it continues through 2012.
The Bachelorette Season 9 Betting Odds
The Bachelorette came to an end last night with the season finale featuring Desiree Hartsock making the decision to accept mortgage broker Chris Siegfried as her bachelor. Chris slipped a ring on Desiree's finger atop a cliff after the bachelorette confessed to both Chris and Drew during the rose ceremony that she was ready to go home last week. The previous week she had her heart broken by Brooks, who has since departed the show on his own accord.
Desiree's decision to choose Chris seemed to do more with loyalty since he has been with her since the beginning. A book of poems he wrote over the course of the season also seemed to change her mind about giving up. After giving Desiree his gift on the beach, the bachelorette was ready to have him meet her family. Meanwhile, Drew was sent home and appeared broken hearted over Desiree's decision to turn him lose, confessing that he thought the two would end up together. Until next season Bachelorette fans!
Who Is Favored To Win Season 9 Of The Bachelorette?
Currently, there are no betting odds for The Bachelorette as they go into the seventh season of the show. But that doesn't mean that there won't be odds for the show. And if and when they do become available, you can bet that we will be all over the lines and ensure that you will be able to find them and wager on the show. So be sure to check back with us, as we will continue to have the latest news on the most recent episodes.
| Top Sites For The Bachelorette Odds | Sportsbook Bonuses | Visit |
| --- | --- | --- |
| Bovada Sportsbook | 50% Match Bonus Good To $250 | VISIT |
| Bet365 Sportsbook - NO U.S.A. Players Allowed | 100% Match To 200 Dollars, Euros, etc... | VISIT |
| BetOnline Sportsbook | Lifetime 25% To $900 Deposit Bonuses | VISIT |
| Sportsbetting.ag | Up To $900 On All Reloads w/ 25% Match | VISIT |
| 5Dimes Sportsbook | 50% To $200 But Then Another 20% To $500 | VISIT |