America's Got Talent Betting Odds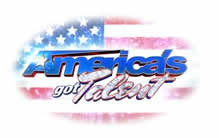 When it comes to reality television, you don't really get any more eclectic entertainment than America's Got Talent. A Branch off of the 'Got Talent' franchise started in Britain, America's Got Talent is a competition that features a variety of acts from contestants around the United States showcasing their talents. And these talents are most definitely not restricted to singing and dancing. Oh no. We have seen magic acts, stand up comedy, and an assortment of obscure qualities that contestants look to demonstrate and advance into the competition. The ultimate goal is the $1 million prize and a headlining show on the Las Vegas strip. America's Got Talent first debuted back in 2006, and continues to grow in popularity. And with the large following for the show, it didn't take long for America's Got Talent Betting Odds to be formed. A variety of online sportsbooks field wagers on America's Got Talent in the early stages of the competition on through the final vote.
What's Happening On America's Got Talent?
The 8th season of America's Got Talent is in for some serious changes. It starts with the fact that the live shows will take place from Radio City Music Hall, moving from Las Vegas where the previous seven seasons had taken place. Season 8 will premiere on June 4th, 2013, but those live dates from Radio City Music Hall won't start until a two-night airing on July 23rd and July 24th.
Other changes that will take place this season include the addition of two new judges. Howard Stern and Howie Mandel will stay on, with the departure of Sharon Osbourne. Rather than go with three judges, NBC opted to add two more. They are Melanie Brown, the former Spice Girl, and super model Heidi Klum. It should certainly make for some interesting debates across the panel of judges, with four opinions now observed.
America's Got Talent Betting Odds For 2013
Currently, America's Got Talent Betting Odds are off, but can likely be expected around the premiere date of the show. We cannot say for sure when they will be available, but sometime around the end of May, or once the audition phase of the 8th season is complete. What is certain is that we will stay on top of this and bring you the latest odds when available.
Best Place To Bet On America's Got Talent

Bovada Sportsbook - For anything related to betting on America's Got Talent you must consult Bovada. They always have the freshest lines on reality television shows and they are practically the leader when it comes to betting on television shows. Bovada accepts U.S. players with the exception of those in Washington, Maryland, and New York... everyone else is allowed. Upon signing up and depositing into their sportsbook, Bovada will kick players an extra 20% on top of what they deposit good for up to $100 in free bonuses.
| Sites Taking Bets On America's Got Talent | Sportsbook Bonuses | Visit |
| --- | --- | --- |
| Bovada Sportsbook | 50% Match Bonus Good To $250 | VISIT |
| Bet365 Sportsbook - NO U.S.A. Players Allowed | 100% Match To 200 Dollars, Euros, etc... | VISIT |
| BetOnline Sportsbook | Lifetime 25% To $900 Deposit Bonuses | VISIT |
| Sportsbetting.ag | Up To $900 On All Reloads w/ 25% Match | VISIT |
| 5Dimes Sportsbook | 50% To $200 But Then Another 20% To $500 | VISIT |
America's Got Talent Judges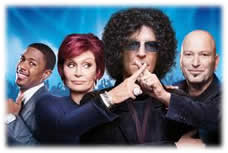 the big headliner for last season on America's Got Talent was the addition of shock jock Howard Stern to the judging table. Stern replaced Piers Morgan who had been with the show since it debuted in 2006. For the 8th season in 2013, Stern will continue to be a judge with Howie Mandel, with Sharon Osbourne leaving. New juges Melanie Brown of the former girl group The Spice Girls, and supermodel Heidi Klum will be the new faces in town.