X Factor Betting Odds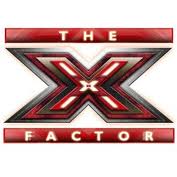 X Factor betting odds are a quite a popular facet of Fox's new hit reality series. Formed by sportsbooks once the competition and field is set for each of the four judges, each singer or group is set with odds to win the show. As each week progresses, the odds can certainly change depending on the success of each contestant. Placing money on the outcome and tracking the odds changes is a fun, exciting way to keep up with the show while seeing if those who you wager on have what it takes to make it through to win it all.
Depending on when you bet a contestant you can get some very good odds and still even get better than 1 to 1 odds on the favorite when the field shrinks down to the final few. But, it's important to pay attention to the show... this is where you could find a good indicator as to how everything might play out. Just like people who bet on the NFL do their homework, this is your opportunity to do the same and maybe find something that the people who formulate the odds to win X Factor overlooked.
X Factor Betting Odds For Season 2 - updated 11/19/2012
The judges of X Factor, Simon Cowell, L.A. Reid, Britney Spears, and Demi Lovato, certainly make this show compelling to watch. In it's second season, X Factor has really taken off by producing top-notch talent. We are all the way down to the final 10 contestants for the show, and things are really getting serious. Every week the singers try to bring their best, because one slip up, and they could be sent home packing. As the field narrows down, the judges and America will have some difficult decisions ahead of them.
As for the betting odds, they come out every week and are updated as the season moves forward to keep the fans and bettors alike abreast of the least betting lines to take advantage of.
Who Is The Favorite To Win Season 2 Of The X Factor USA
Carly Rose Soneclar sits on top of the latest edition of the X Factor Season 2 betting odds available at Bovada Sportsbook. At nearly an even money favorite at 5/4, she is twice the favorite over the next-closest contestant on the betting lines. That would be Tate Stevens, who sits at 9/4. We are down to the top-10 finalists on the show, with more eliminations to come this week. It's clear by the odds though that a handful of singers and groups have separated themselves, all the way down to about the top-five with the odds sitting at 8/1. Then once we get into the bottom half, it's the longshots that make and appearance, all the way down to CeCe Frey at 50/1. But if this season of X-Factor has taught us anything, it's that things can and likely will change week-to-week.
Carly Rose Sonenclar 5/4
Tate Stevens 9/4
Vino Alan 5/1
Emblem3 7/1
LYLAS 8/1
Diamond White 10/1
Beatrice Miller 18/1
Paige Thomas 33/1
Arin Ray 40/1
CeCe Frey 50/1
Top Sportsbooks for Betting On X-Factor

Bovada Sportsbook - It's undeniable that Bovada leads the way when it comes to betting on TV shows. Everything under the Sun, including X Factor, is covered at one point of the year or another. Any kind of reality show which has live competitions, just like X Factor, is subject to have odds issued for it when it's in season. Bovada makes it a point to have these betting odds available for fans as soon as they can because the next show is never more than a week away. With that said, you can join Bovada and bet on anything from TV shows to sporting events at any time, day or night, and on Christmas too! Bovada accepts all U.S. residents and even offers a $100 sign up bonus when you register for a new account. Bovada is #1 for a lot of things related to betting and X Factor is just one of many.
| Sites With X Factor Season 2 Betting Odds | Deposit Bonuses | Visit |
| --- | --- | --- |
| Bovada Sportsbook | 50% Match Bonus Good To $250 | VISIT |
| Bet365 Sportsbook - NO U.S.A. Players Allowed | 100% Match To 200 Dollars, Euros, etc... | VISIT |
| BetOnline Sportsbook | Lifetime 25% To $900 Deposit Bonuses | VISIT |
| Sportsbetting.ag | Up To $900 On All Reloads w/ 25% Match | VISIT |
| 5Dimes Sportsbook | 50% To $200 But Then Another 20% To $500 | VISIT |
More About The Show...
If you're not in the know about the show, X Factor was created by Simon Cowell, who most of us know from the American Idol Franchise, X Factor is a similar type show though with fewer restrictions than some of its counterparts. X Factor has no restriction on solo artists or groups, and there is no age limit to which one must fall into in order to compete. The first season of X Factor debuted back in September of 2011, and received much praise. There are four judges for the competition, for which each of these judges are assigned a different group to try and win the competition themselves with their artists.. The groups are boys between 12-29, girls between 12-29, contestants over 30, and then groups.