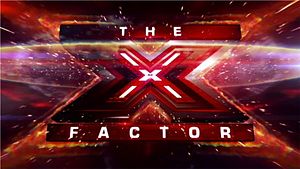 There are so many talent/singing competition shows on television these days it makes me want to read books. Every time I watch a TV show on Fox, I see an advertisement 8 times about "American Idol" and with NBC it's the same story but with the "The Voice". I mean, it's really great you are trying to find the best singer in the world and all, but shows have already searched and found them like 22 times. So now when people win I just think "Oh, you're the 23rd best person to be picked". With female artist Melania Amaro winning last year, will it be another woman that repeats? Bovada.com has the X Factor USA betting odds at EVEN for a female to take the title, +120 for a male, and an interesting line of +400 for a group.
It's not that I'm being a complete negative nancy about these shows, it's that I am tired of seeing the same things. The shows claim to have different twists and vary the style or format, but we all know it's still the same concept that was created a long time ago. So with the new season of the X-Factor approaching, the X-Factor camp stands by their predictions that it will rise to top singing competition on television. They have made judge changes by parting ways with long time singing judge, Paula Abdul and also Nicole Scherzinger, who would've been cut after her 2nd or 3rd critique on the first show with me in charge. The host, Steve Jones, also got the swift boot out followed by gossip that Ryan Seacrest will be the successor, due to his ability to work with Simon before. Yes, Simon and L.A. Reid are staying, what a surprise. The rumors of who will sit next to them have been swirling from Janet Jackson to Britney Spears, but the recent no from Jackson rules her out.
The show that featured fireworks and guest duets from current and former stars definitely gave the show a different element from the others. The auditions done on each of the judges mansion pool decks while they sipped on mai tai's also were a innovative idea, but were they working? Simon began the show predicting that it would draw in 20 million viewers and only reached 12. This year, he has come down from his bold prediction horse and talked about the length of time it took for American Idol to grow in people's hearts. This year's new judges could add some entertainment and the chance of a group in the finals would catch my attention.