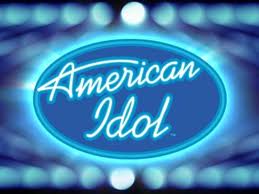 This year's American Idol has started to show signs of the fatigue from fans that comes with running a show this long. Ratings have dipped, even though the judges are still popular among viewers. The favorite to win this year, scruffy guitarman Phillip Phillips, is getting 7/2 odds to win American Idol, the recording contract and chance of a lifetime (that 10 others have won also) by bovada.com. The man proclaimed by J. Lo to be "blessed by god", Jeremy Rosario, is sitting completely opposite at the bottom with 30/1.
Jimmy Lovine, CEO of Interscope Records, gave his take on the finalists. The Interscope big wig thinks that Phillips is exactly what the show lacked in originality, adding "I'd sign that guy on the spot". J.Lo has since still stood by her proclamation of the second coming by saying Jeremy still has it all. The drop in ratings has got to be due to viewers getting tired in the middle of the marathon that is American Idol. The long drawn out process of auditions in so many different cities, lasting so many days, followed by so many different auditions before the finals, has really become difficult to stick with. I find myself just watching auditions and picking the people I think that will be there when I tune back in during the finals. This is certainly not because of a lack of talent this year, as Randy Jackson has even voiced how excited he is with the finalists that America has selected. Nipping at Phillips' heels, is super talents Jessica Sanchez (4/1), and Colton Dixon (7/1).
Lovine also likes 18-year old Broadway-esque Hollie Cavanagh saying "given the right material, she could do some real damage". That, of course, hasn't been America's opinion as she has fallen out of the top 5 in odds at 10/1 by bovada.com, tied with Heejun Han and Skyler Laine. The only other big up's Lovine gives was directed towards Joshua Ledet who he thought "was the real deal". Bovada gives Ledet 9/1 behind Shannon Magrane at 6/1. The excitement of the competition, along with ratings, have definitely picked as the finalists have been selected. The performances will be much larger this year as American Idol is now competing against the X-Factor and The Voice for America's best singing competition. Expect some real good performances, led by Phillips who's the favorite at this point to join the long list of idols.
Odds To Win American Idol Season 11 – available for betting at Bovada