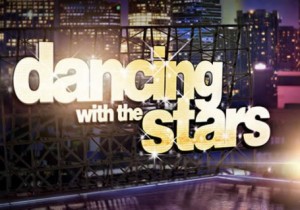 Dancing with the Stars just finished up week 3 of the competition. After just a few short weeks the top couples have surfaced, but there is still plenty of time for the under dogs to turn things around. With Dorothy and Tristan out of the competition, and Wynonna Judd and Tony now eliminated, there remains just ten couples vying for the famous Mirror Ball trophy.
A brief rundown of this week's performances shows "Shake It Up" actress Zendaya and Val still holding on in a top spot, which is no surprise for the couple. So far this season they have managed to land in the top tier as far as scores go, gave an encore performance for fans and were also nominated to be last night's Prom King and Queen. But dancers Karina and Jacoby aren't too far behind.
The couple have really changed things around for themselves this week and impressed the judges with their dance routine that earned 24 points, beating out Zendaya and Val, who earned 24 points. Last week Kelly and Derek appeared to be holding on to second place, but it looks like the dance competition is heating up as the two were this week's top scoring couple with 25 points.
Filling out the remainder of the week 3 standings is Aly and Mark. The couple scored 23 points this week, staying safe from elimination. Victor and Lindsay managed to bump up their routine to avoid the red zone with 23 points. As for Sean and Peta, the dancing duo scored 21 points from the judge's table with Ingo and Kym, Lisa and Gleb, managing the same. Andy and Sharna sit on the bottom of the roster with 16 points, accompanied by Cheryl and Hughley who earned just 15 points. The next couple to get the boot will be announced next week during Tuesday's results show. Betting odds for Dancing With The Stars are formed each week after eliminations, so be sure to check in on them and see who's favored.