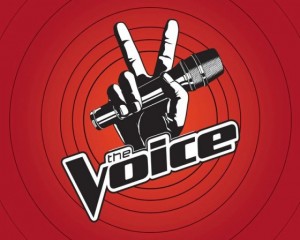 The Voice's fourth season continued with blind auditions this week. The two-hour Monday night episode consisted of the coaches trying to build a talented team, adding to their arsenal of singers. Blake managed to grab The Swon Brothers, a country duo, who seemed open to all of the coaches, except for Adam. The country singer also talked Holly Tucker, an alto saxophone player, into joining his team.
Meanwhile, Adam secured two new singers, adding Karina Iglesias, a vocal teacher, and Warren Stone, a country singer. Shakira grabbed a returning contestant, Garett Gardner, from last year, and Monique Abbadie, a girl gutsy enough to sing a song by the coach. As for Usher's Monday night success, the R&B artist won over Taylor Beckham and Michelle Chamuel, who chose to sing "I Kissed a Girl" by Katy Perry.
On Tuesday night the funniest moment of The Voice – was hands down – Blake Shelton's offer to adopt 17-year-old Savannah Berry. The singer, who has previously performed with Sugarland, had the judges spinning in their chairs when she began to sing "Safe and Sound."
After Berry listed Shelton's wife, Miranda Lambert, as one of her favorite artists, the coach knew he had an easy in to score one of the most exciting performers of the night. "Miranda and I were talking about, maybe we should adopt," Blake said. "And it's interesting that now you're here and it's almost like your family to me, and you're 17, a very adoptable age." Adam and Shakira new immediately that they were at a loss!
Although, the three judges did fairly well themselves during the night. Usher managed to add Orlando Dixon to his team. The 24-year-old had a fantastic voice. Usher referred to the singer as a "diamond in the rough." Let's hope the blind auditions end soon, as fans are ready to see how successful the four coaches will be this season.
Expect betting odds for The Voice Season 4 will be available once the live shows start to take place and we get through the audition phase.