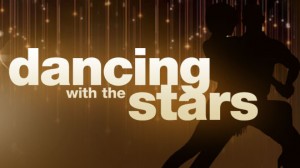 Besides being a bonafide ratings monster for ABC, Dancing With The Stars has also become something of a cultural phenomenon over the last few years. Since the show's inception in 2005, its seemingly simple premise of pairing up a celebrity with a professional dancer and watching said celebrity develop as a dancer has become an undeniable television mainstay.
In 2011, Hines Ward and his partner Kym Johnson took home first place honors during the Spring; in the Autumn, J.R. Martinez and Kim Smirnoff took home the top prize. This year, a brand new batch of stars from a wide assortment of fields will aim to repeat those teams' success en route to first place and a permanent place in Dancing With The Stars lore.
Among the participants this time around: pop star Gavin DeGraw, Green Bay Packers wide receiver Donald Driver, Disney Channel fixture Roshon Fegan, former child star Melissa Gilbert, mezzo soprano Katherine Jenkins, singer Gladys Knight, Univision's William Levy, Extra's Maria Menounos, tennis' Martina Navratilova, The View's Sherri Shepherd, actor Jack Wagner and "Steve Urkel" Jaleel White.
The show's latest season is set to premiere with a two hour special on March 19 and then a special results show on March 27. So far, most of the buzz surrounding this incarnation of the ABC hit has centered around the fact that there are no controversial figures this time around. The lack of polarizing stars and general lovability of most of the people involved make this contest a little too close to predict – even if athletes and folks with prior dancing experience do seem to better, all things considered.
Odds To Win Dancing With The Stars Season 14 – bet these odds at Bovada Sportsbook