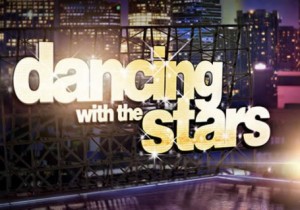 Dancing With The Stars Season 16 rolled on through the competition, as we saw Lisa Vanderpump eliminated from the competition. Vanderpump's elimination means that there are just nine contestants remaining moving forward.
The elimination of Vanderpump should not come as a surprise, especially if you have been keeping up with the trend of the betting lines.
Oddsmakers know what they are talking about when it comes to this competition, having installed Vanderpump at 100 to 1 to win it all. That was the lowest betting line of any of the 10 remaining celebrities heading into the week. The foreshadowing of oddsmakers came to pass, as the reality star was sent home.
As for who could be sent packing this week, it's really a toss up. There were three contestants slated with equal 75 to 1 betting lines to win. Odds for next week's top-9 battle have not yet been released, but it's a good bet that Andy Dick, D.L Hughley, and Victor Ortiz will be at or near the bottom of the list of favorites.
Those who continue to do wel in this competition are gymnast Aly Raisman, singer Kellie Pickler, NFL player Jacoby Jones, and Disney Channel star Zendaya Coleman. Coleman led the way on the odds to win Season 16 of Dancing With The Stars coming into last week, and will likely be out front or right near the top again.
Betting Odds for DWTS next week will likely be released later in the week or over the weekend, with the Monday competition and Tuesday elimination scheduled to get down to the top-8 remaining. As it stands now, the two stars with the most points through the four week of competition are Coleman and Pickler.