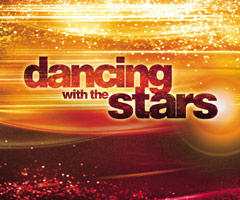 I can sit here and write all this gossip on Dancing With The Stars this week from afar and drive up a little interest in the show.
Or I can just hand the mic to Maria Menounos and partner Derek Hough who, you know, are actually on the show. The "Extra" correspondent is gearing up for classical week tonight, and gave her employer the scoop on what to expect this week. She's been battling a foot problem for a few days, just another of a string of injuries that has hampered her performances in the show.
She tweeted last week: "Trying to stay positive. … I've made it this far–feet don't fail me now! Praying:)" and "Epsom salt bath-check Bone stimulators-check Advil for inflammation-check Ice packs on feet and knees-check Vitamins-check Hahah Night all:)"
Menounos said she already dropped two pant sized and five pound from the show.
Her partner, Derek Hough, has apparently been more than just a helping hand. Their steamy kiss a few weeks ago has driven speculation that the tandem is leaving a little more for off-stage.
"We're not really going for anything specifically," Hough said, via ABC News. "I don't know. It happens more naturally."
It was announced that if the professional dancers had their choice of partners at the start of the show, Hough would have picked opera singer Katherine Jenkins.
To cool off the rumors, Menounos joked that Hough probably still wished he had Jenkins as his partner because "she's really good."
"She doesn't mess up. She's really elegant. I'm not," she said.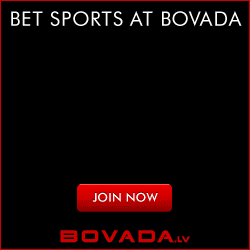 Bovada's TV/ Film Props now has Katherine Jenkins listed as the favorite, with Driver dropping down to second with 19/10 odds.
Hough brushed off the claim easily.
"Shut up. You're amazing. I love dancing with you. Next question," Hough said,
Menounos and Hough have 15/2 odds to win the show, according to Bovada, just under William Levy (11/4).