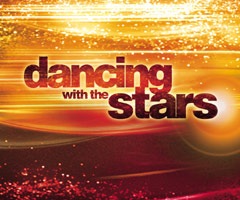 After a truly difficult double elimination last week, just four dancers remain in ABC's Dancing With The Stars competition. The show returns tonight for the semifinals episode, just one week out from the finale.
The couples will again be doing a pair of dances to keep their hopes alive – first a Latin number and then a traditional ballroom dance afterwards.
"Donald Driver and Peta Murgatroyd dance the Waltz and Samba," reported the Washington Post. "Katherine Jenkins and Mark Ballas perform the Salsa and Quick Step. Maria Menounos and Derek Hough drew the Jive and Argentine Tango. William Levy and Cheryl Burke dance the Tango and Samba."
Katherine Jenkins, who has been the favorite on Dancing With The Stars Season 14 Betting Lines for weeks actually dropped down to third with 3/1 odds. She's had a busy week performing on "The Tonight Show" and then staying up til 1 a.m. on Friday night rehearsing with Ballas and fatigue can be a big factor late in the show, so look out to see how fluid she is Monday.
On her heels is Driver, now first on the odds list at 7/4, who knows plenty about fatigue as a receiver for the Green Bay Packers. He and Jenkins have been neck and neck for a few weeks now, and Driver could really use that elusive perfect score this week.
"If we don't ever get that perfect score, then I'll feel like I just didn't give it more… The fans have been given us 10s, 10s, 10s the last few weeks. It's the fans getting us to the next rounds." said Driver, who has never gotten a perfect score from the judges. "I don't think there was ever a doubt we could win it. We're only a few weeks away. It's like playoffs for me. You have only one shot to win it."
Melissa Gilbert's partner Maks Chmerkovskiy, who was eliminated last week, also gave him an alliance boost when he told fans he thought Driver would go all the way.
Levy (5/2) and Burke have also assured fans their Tango and Samba will be ready tonight.
"The samba it's getting better and Tango too… I think will be in shape for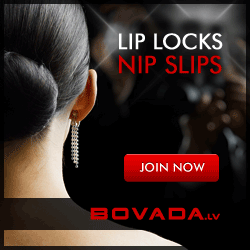 Monday. We are rehearsing like crazy," Levy Tweeted.
"Productive day today!" added in a Tweet. "Got both dances down to music. Tango and Samba is really coming along. Now time to rest."
Menounos seems to be the bottom feeder at the moment, getting a bad review from Len Goodman last week and is fourth with 5/1 odds.
Dancing With The Stars Betting Lines are up all day, but will be taken down just before the show airs, so hurry and get your bets in!