I guess nice guys really do finish last sometimes.
Latin Night wasn't kind to Gavin DeGraw. The hero when Melissa Gilbert had to be rushed to the hospital last week, was kicked off the show Tuesday night. And so went the power to half of the audience's televisions for the remainder of the competition.
The Singer/Songwriter DeGraw and partner Karina Smirnoff received the lowest combined scores from the audience and judges during Tuesday night's telecast, saving underdog Gladys Knight for another week.
"I'll miss the whole pressure element of this show," he said. "I don't necessarily enjoy the pressure all the time but pressure is good.
"I got Karina's phone number!" he later boasted to Us. "It was like summer camp: We made a lot of great friends and it was a great experience. You don't have to win a trophy to learn how to dance, so this is about stepping out, learning something new — it's not about winning or losing all the time."
The kind of attitude that made him a darling among viewers.
DeGraw carried Gilbert to an emergency crew when she bumped her head on her partners leg last week.
He was given the opportunity to save himself when the show turned a bit of a twist. He was informed that he, and fellow bottom-two member Jaleel White, would perform a dance off to give the judges the final lot in the matter.
DeGraw and White performed the cha-cha side-by-side, and the judges claimed to give their vote based "purely on the quality of the dances they're seeing right now."
Previous impressions be damned.
"It's been amazing to be a part of the show," DeGraw said minutes after judges picked White.
And now Donald Driver finally surpassed Katherine Jenkins on Bovada's TV/Film Prop Betting page. Driver is getting 19/10 odds to win the show, while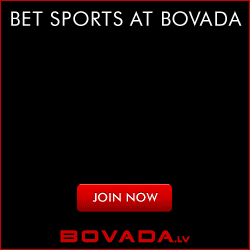 Jenkins is still at 2/1.
William Levy and Maria Menounos are still in third and fourth on Bovada, while White is still in fifth, but slid from 15/1 to 25/1. Carrie Ann called Levy the "Lating Dancing James Bond" after a great routine. "That was ridiculously amazing," she said.
Knight is still the longshot with 100/1 odds.